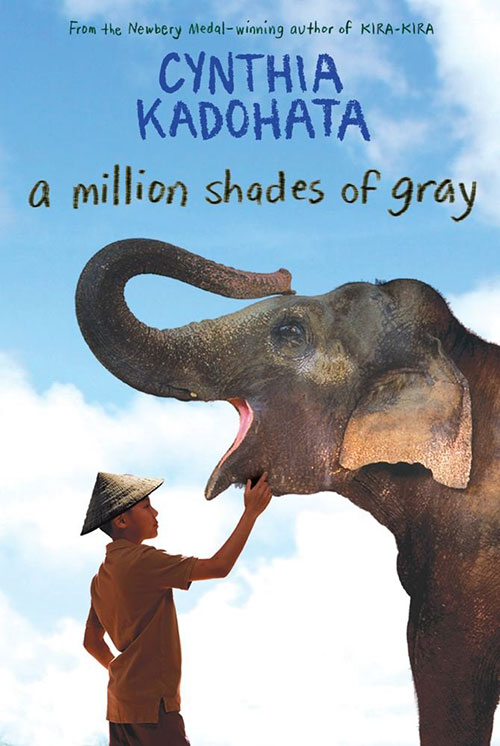 Cynthia Kadohata
Atheneum, 2010
hardcover: 978-1416918837
War took everything from Y'Tin. But he had one friend: his elephant.
Y'Tin is brave. No one in his village denies that—his mother may wish that he'd spend more time on school work than on elephant training, but still she knows that it takes a great deal of courage and calm to deal with elephants the way that Y'Tin does. He is almost the best trainer in the village—and, at twelve-years old, he's certainly the youngest. Maybe he'll even open up his own school some day to teach other Montagnards how to train wild elephants? That was the plan anyway—back before American troops pulled out of the Vietnam War, back before his village became occupied by Viet Cong forces seeking revenge, back before Y'Tin watched his life change in a million terrible ways.
At once heartbreaking and full of hope, this exploration into the depth of the jungle and the not-so-distant past brings us close to a world few people know about—and none will ever forget. Y'Tin's story is one of lasting friendships, desperate choices, and all that we lose when we are forced to change.
What Other People Have to Say
"Kadohata delves deep into the soul of her protagonist while making a faraway place and the stark consequences of war seem very near. Y'Tin's inner conflicts and changing perception of the world will haunt readers." (Publishers Weekly, starred review)
"A fascinating window into post-Vietnam War history and a wonderfully intimate character study." (Kirkus Reviews)