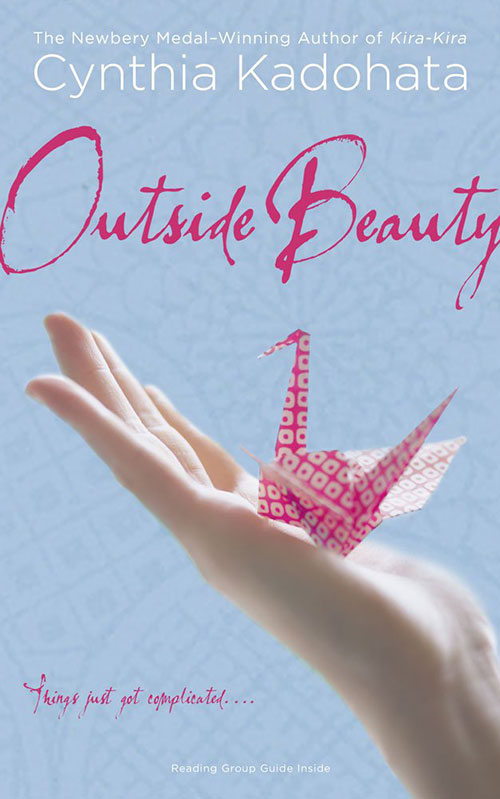 Cynthia Kadohata
Atheneum, 2008
hardcover: 978-0689865756
What makes a family? An exploration of the ties that bind four half sisters together.
There's only one way Shelby and her sisters can describe their mother: She's a sexpot. Helen Kimura collects men (and loans, spending money, and gifts of all kinds) from all over the country. Sure, she's not your typical role model, but she's also not just a pretty face and nail polish. She is confident and brave; she lives life on her own terms, and her four daughters simply adore her. These girls have been raised outside the traditional boundaries. They know how to take the back exit. They know how to dodge crazed lovers in highway car chases. They do not, however, know how to function without one another.
Then suddenly they must. A late-night phone call unexpectedly shreds the family apart, catapulting the girls across the country to live with their respective fathers. But these strong-willed sisters are, like their mother, determined to live life on their own terms, and what they do to pull their family back together is nothing short of beautiful.
What Other People Have to Say
"The sisters have distinct, authentic voices, and their conversations are smooth, snappy, and believable. The male characters are well drawn too, especially Shelby's sweet, hilarious father, who gets the best lines in the book. Shelby's running commentary on beauty is smart and poignant, as is her portrayal of a mother she both loves and reviles." (The New York Times Book Review)
"Ms. Kadohata writes a powerfully moving novel of four girls struggling to keep the lives they've always known. Separated from each other, they can barely survive. Looking in from the outside, the reader knows what is going on, but feels powerless to stop the momentum that is driving their lives. After reading Outside Beauty, the reader will come away with a wonderful feeling of family, and of how love can pull you through anything." (Teens Read, Too)